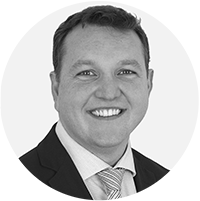 Charlie has been a great time saver for the team, as they no longer need to wait to speak to other staff members regarding email communication that may have been received or sent. They can now immediately obtain the information they need and see the full history of communication with our clients, allowing us to assist them in a more effective manner.
With all email communication now automatically captured for us, Charlie acts as a great record keeping application. It has been a great time saver and improved governance has been an important benefit.
Profusion Planning highly recommends Charlie as a fundamental tool for your business.
Stephen Horsten